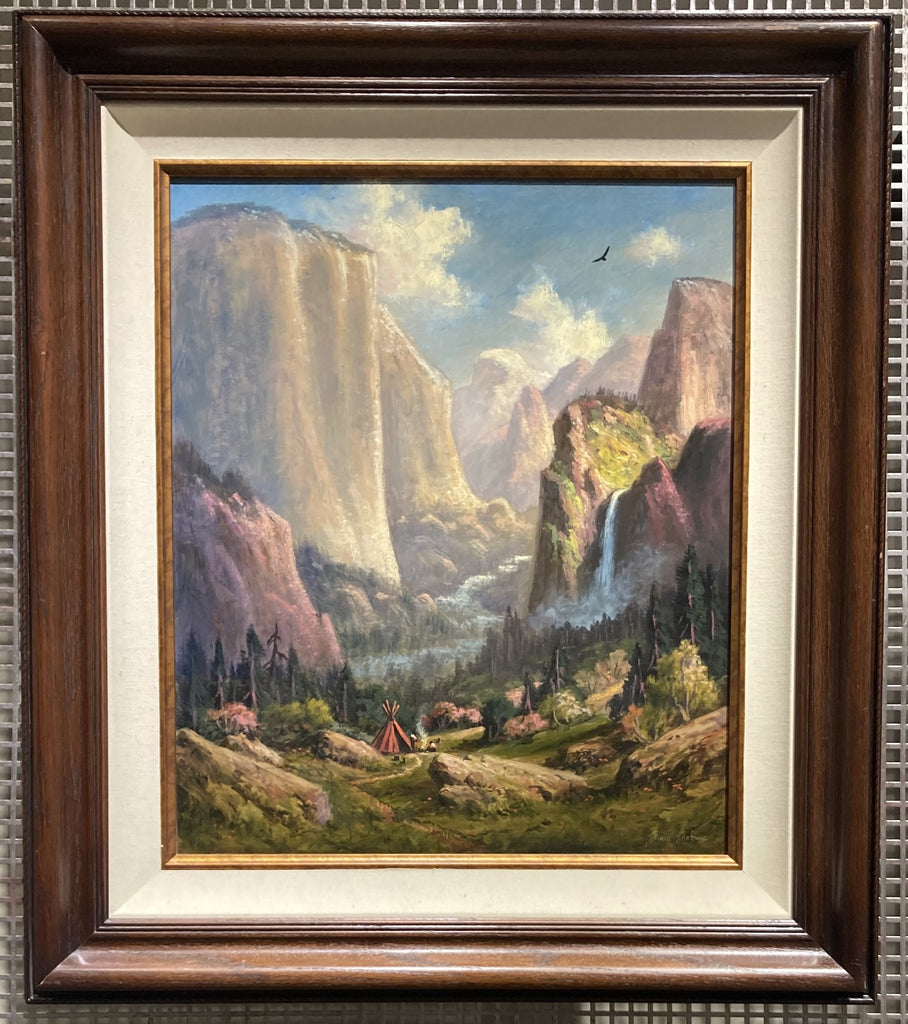 ITEM # 1280 - Yosemite 24 x 20" original by Heine Hartwig
OPENING BID - $995
ITEM # 1280 - Yosemite 24 x 20" original by Heine Hartwig custom framed.
This piece is available for Silent Auction.  This Auction is currently open and bidding ends on Sunday, October 31st at 2:00pm PST.
To place a bid, please complete the Silent Auction bid form below.  Please enter the item # in the bid submission form and follow the bid requirements that vary with each piece.
You may also place a bid by calling calling us at (800) 322-1870 or emailing us at info@fineartnapa.com.  Shipping and tax is not included in the bid price.  
ITEM # 1280
DESCRIPTION: YOSEMITE 24 x 20" original by Heine Hartwig in custom oak frame.
RETAIL VALUE: $2,295
Opening Bid: $995
MINIMUM BID INCREMENT: $100
Perhaps there is no place more beautiful in California than Yosemite National park.  Yosemite by Heine Hartwig is an iconic view of this breathtaking California landmark. 
* SALES TAX: California state sales tax is applicable to California residents.  Any orders shipped outside of the state of California will not be charged California state sales tax.
* SHIPPING / ORDER FULFILLMENT:  In stock art generally ships within 7 business days of order.  Out of stock art may take up to 3-5 weeks to receive tracking on your order.  We usually ship the art UPS ground, fully insured and signature required and you will be notified of tracking once the artwork has shipped. 
* SHIPPING PRICES: Our online shipping price is estimated based on purchase price and in most instances the shipping price is accurate.  If our website overcharges shipping, we will apply a partial shipping refund to your order.  If our website undercharges shipping, we will contact you to discuss your shipping options.  For a more precise shipping quote, please contact us.
* INTERNATIONAL SHIPPING: Contact us for international shipping quotes.  We offer competitive international shipping rates.
*We know you will love it!  However, this purchase is available for Gallery exchange within 30 days of purchase.
*The sale is final on all custom framed artwork.
---
Share this Product
---
More from this collection